About CHI
Carolina Holdings, Inc. is gratified by its reputation for creating successful developments and long-standing relationships with consultants, financial institutions, brokers, retailers, and clients. Formed in 1986, our primary emphasis is to collaborate with retailers and communities to create distinctive retail environments that enhance the quality of life for those within the community, as well as advantageous circumstances for retailers and other stakeholders.
Our relationships have developed from an understanding and ability to provide a tailored solution that serves the specific interests of all parties involved— today and tomorrow. Valuing and balancing the needs of the parties and striving for fairness is our foundation and has been a hallmark of our Company.
CHI has developed over five million square feet in nearly 150 projects large and small.  The properties we've developed include retail clients such as Target, Belk, JC Penney, Meijer, Chipotle, Sears, McDonald's, TJ Maxx, Toys 'R' Us, Kroger, Staples, Cinemark, Regal, Petsmart, CVS Pharmacy, Barnes & Noble, HomeGoods, Starbucks, Dick's Sporting Goods, Old Navy, Best Buy, Ross Dress for Less, Michaels, and Bi-lo. We've also developed Corporate Headquarters for regional and international companies such as Rust Environmental, Dunlop-Slazenger Corporation and MCI.
"We work with clients to craft strategic, individual driven solutions, no matter what their needs."
Our proven track record is evidenced by CHI's history with various corporate clients. We have developed nearly 75 stores for CVS in the Carolinas, Eastern Tennessee and Southwestern Virginia since the late 1990's and 10 stores in two years for Dollar General.  CHI has a twenty-year relationship as a Preferred Developer with Verizon and completed new LEED-certified stores in Hixson, TN and Little Rock, AR during 2014.
The Company's re-development and asset management clients have included such major institutions as Protective Life Insurance Company, Wells Fargo, The Travelers Companies, Greenville Tech Foundation, Merovan, Koll Management, RealtiCorp, and MICCO Corporation.
Our Team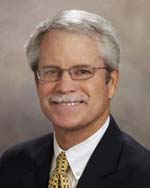 Michael D. McNicholas
Mike graduated from the University of Notre Dame in 1970. From 1973-1980, he was with The Real Estate Investment Group of The Travelers Insurance Companies in Ft. Lauderdale, Florida, Philadelphia, Pennsylvania and Charlotte, North Carolina. Thereafter, he spent six years with U.S. Shelter Corporation in Greenville, South Carolina. As Vice President, Mike managed the development of the Income Property Division to include office, retail and garden apartment developments in North and South Carolina, Virginia and Florida. Mike has been with CHI since its inception in 1986 and is primarily involved with various development projects. In addition, Mike maintains a current real estate license in South Carolina.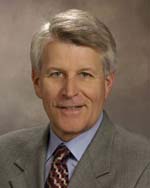 William A. Misiaveg
Bill graduated from the University of North Carolina at Chapel Hill in 1973. He began his real estate career in 1978 with Strouse, Greenberg & Co. of Philadelphia. He held several positions with the company in his last three years as General Manager of SouthPark Mall in Charlotte, North Carolina. Thereafter, he managed the company portfolio of Centennial American Properties, Ltd., (1984-1989) and was involved in development and leasing. Bill joined Carolina Holdings, Inc. in early 1989 and is primarily responsible for retail leasing and development. He has attained the CSM designation from the International Council of Shopping Centers and holds a current real estate license in both North and South Carolina.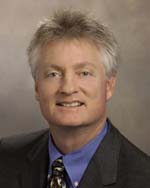 W. Britt Goodson
Britt Goodson graduated from the University of North Florida in 1985 with a BBA degree in Real Estate and Urban Development. He continued his education with studies in civil engineering at the University of Florida. Upon earning his degree in real estate, he worked for three years at LHG Realtors in Jacksonville, Florida, specializing in industrial development and leasing. Afterwards, he managed the Jacksonville office portfolio for HRIC in Orlando, Florida. Britt then spent eight years as Vice President of Crown Commercial Real Estate Inc., where he specialized in commercial retail site selection and development. Immediately prior to joining CHI, he formed BGA Company, providing site selection and development consulting to various national clients. Britt obtained designations from IREM and SREA and maintains a current real estate license in Florida.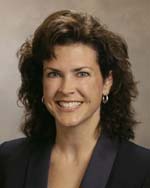 Richelle M. Doney
Richelle Doney graduated from Pensacola Christian College in 1987 with an Associate of Science degree in Secretarial Administration. A few years later, she obtained the Certified Professional Secretary (CPS) designation. Richelle joined CHI in November 2003 and is responsible for developing marketing materials, as well as providing administrative support to Mike McNicholas and Bill Misiaveg.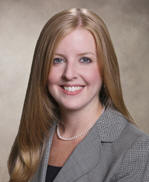 Stephanie H. Eskew, CPA
Stephanie joined CHI in May of 2008. She began her career in 2001 at Dixon Hughes, a large, regional public accounting firm where she provided tax and consulting services for a broad range of clients but specialized in the real estate industry. She then became an integral part of the recruiting team for Dixon Hughes and Staffing Partners, an affiliated recruiting firm. Stephanie graduated magna cum laude from the University of South Carolina in 1999 and holds a Bachelor of Science in Business Administration with a specialization in Accounting and Finance and a Master of Taxation. She is the Controller for CHI, handling all the accounting and finance aspects of the business, as well as human resources, employee benefits, and information technology.
Robert Martin
Robert Martin joined Carolina Holdings in 2011. Prior to CHI, Robert worked as an asset manager, development manager, and acquisitions officer for TIC Properties in Greenville, SC. He also previously worked as a capital markets and brokerage analyst for Carter & Associates, a regional commercial real estate company located in Atlanta, GA. Robert is responsible for CHI's asset management and leasing portfolio, as well as identifying new business opportunities for the company. Robert graduated from Wofford College with a B.A. in Business Economics and earned a Master's in Business Administration from Clemson University.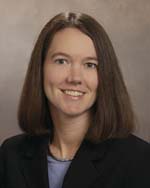 Jaime L. O'Brien
Jaime O'Brien rejoined Carolina Holdings in August 2004. She previously worked as a Client Services Coordinator with Cushman & Wakefield in Boston for two and a half years. Prior to that, she was with Carolina Holdings for five years. She works with Robert Martin and Britt Goodson in the areas of property management, leasing, and administration. Jaime received her A.S. degree in Marketing from Northeastern University and a Bachelor of Liberal Arts from Furman University. Jaime also holds a real estate license in South Carolina.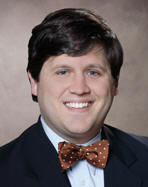 David W. Winburn
David Winburn joined Carolina Holdings in February of 2008. Prior to joining CHI, David worked in corporate banking for SunTrust Bank in Greenville, S.C. Earlier in his career, David worked in the securities industry for a private brokerage firm in Wilmington, N.C. David graduated from the University of North Carolina Chapel Hill with a B.A. degree in Economics. He has obtained his Series 7, 63 and 65 licenses.