Photo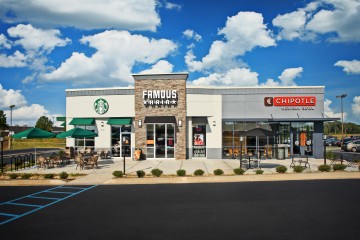 Midtowne Plaza - Anderson, SC
Located on Clemson Boulevard, the main retail corridor for the Anderson MSA.
Tenants include Starbucks Coffee, Chipotle Mexican Grill, and Famous Hair.
The Center features outdoor dining areas for both Chipotle and Starbucks.
Midtowne Plaza is adjacent to Midtowne Park featuring Kohl's, Dick's Sporting Goods, Ulta, and Staples.  The location is across the street from Target, PetSmart, and Publix.