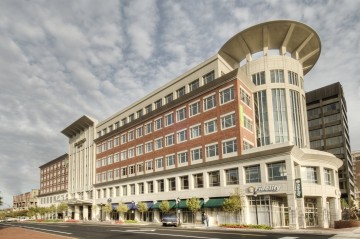 Main @ Broad - Greenville, SC
A six-floor, 63,000 square foot Class A office building located in the center of Greenville's award-winning Main Street in the heart of a premier mixed-use project.
Office building tenants enjoy on-site access to a multitude of amenities, including a Courtyard Marriott, one of Greenville's finest restaurants in Rick Erwin's Nantucket Seafood Grill, and a 14,000 square foot landscaped plaza that hosts many of the city's outdoor activities.
Property's tenants include Greenville's best in class for real estate, insurance, financial planning, accounting, technology and retail/restaurants.
Asset Management Contact:
Robert Martin or Jaime O'Brien
864-272-0088
Space Available:
5th floor - 3,313 SF
6th floor - 3,330 SF