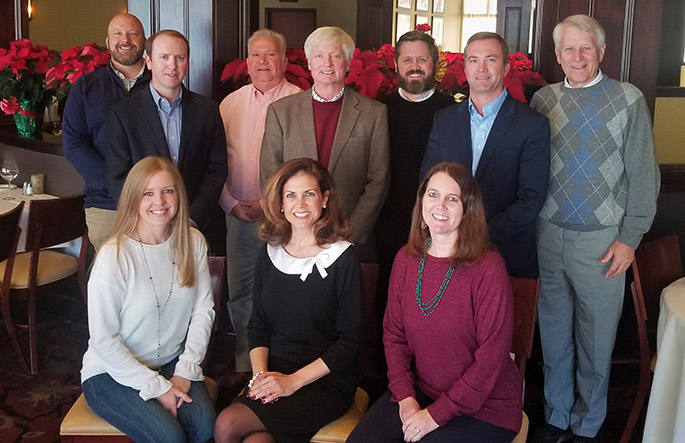 About CHI
Carolina Holdings, Inc. is gratified by its reputation for creating successful developments and long-standing relationships with consultants, financial institutions, brokers, retailers, and clients. Formed in 1986, our primary emphasis is to collaborate with retailers and communities to create distinctive retail environments that enhance the quality of life for those within the community, as well as advantageous circumstances for retailers and other stakeholders.
Our relationships have developed from an understanding and ability to provide a tailored solution that serves the specific interests of all parties involved— today and tomorrow. Valuing and balancing the needs of the parties and striving for fairness is our foundation and has been a hallmark of our Company.
CHI has developed over five million square feet in nearly 150 projects large and small.  The properties we've developed include retail clients such as Target, Belk, JC Penney, Meijer, Chipotle, Sears, McDonald's, TJ Maxx, Toys 'R' Us, Kroger, Staples, Cinemark, Regal, Petsmart, CVS Pharmacy, Barnes & Noble, HomeGoods, Starbucks, Dick's Sporting Goods, Old Navy, Best Buy, Ross Dress for Less, Michaels, and Bi-lo. We've also developed Corporate Headquarters for regional and international companies such as Rust Environmental, Dunlop-Slazenger Corporation and MCI.
"We work with clients to craft strategic, individual driven solutions, no matter what their needs."
Our proven track record is evidenced by CHI's history with various corporate clients. We have developed nearly 75 stores for CVS in the Carolinas, Eastern Tennessee and Southwestern Virginia since the late 1990's and 10 stores in two years for Dollar General.  CHI has a twenty-year relationship as a Preferred Developer with Verizon and completed LEED-certified stores in Hixson, TN and Little Rock, AR.
The Company's re-development and asset management clients have included such major institutions as Protective Life Insurance Company, Wells Fargo, The Travelers Companies, Greenville Tech Foundation, Merovan, Koll Management, RealtiCorp, and MICCO Corporation.