Aerial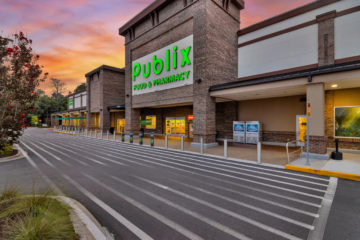 Market at Standing Springs - Simpsonville, SC
The Center is accessed via a main entrance off W. Georgia Road and two additional access points on East Standing Springs Road.  An existing traffic signal benefits the site at the intersection of these two roads.
West Georgia Road is one of Greenville's fastest-growing residential areas.
The area includes 18,000 households, with 1,500 units under construction or proposed.
Construction began November 2019 with a project opening late 2020.
Location:
Located at the intersection of W. Georgia Road and East Standing Springs Road.  The property sits directly across from a Walmart Neighborhood Market and a 30,000 square foot GHS medical office building.
SF Available:
100% Leased
Leasing:
Robert Martin 864-272-0088 [email protected]