Photo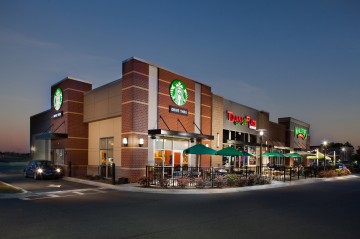 Pooler Marketplace - Pooler, GA
The City of Pooler's population has grown 300% since 2000, making it one of Georgia's fastest growing cities.
A $200 million, 173-acre luxury "Outlet Mall of Georgia" opened in 2015.  The project includes a 520,000-square-foot outlet mall, a hotel and peripheral retail and could create up to 2,000 retail jobs.
Gulfstream Aerospace offices 8,400 employees at its headquarters located 10 minutes from site.
1,800 hotel rooms within 2 miles of the site.